Eurofragance showcases its fragrance innovations at in-cosmetics 2022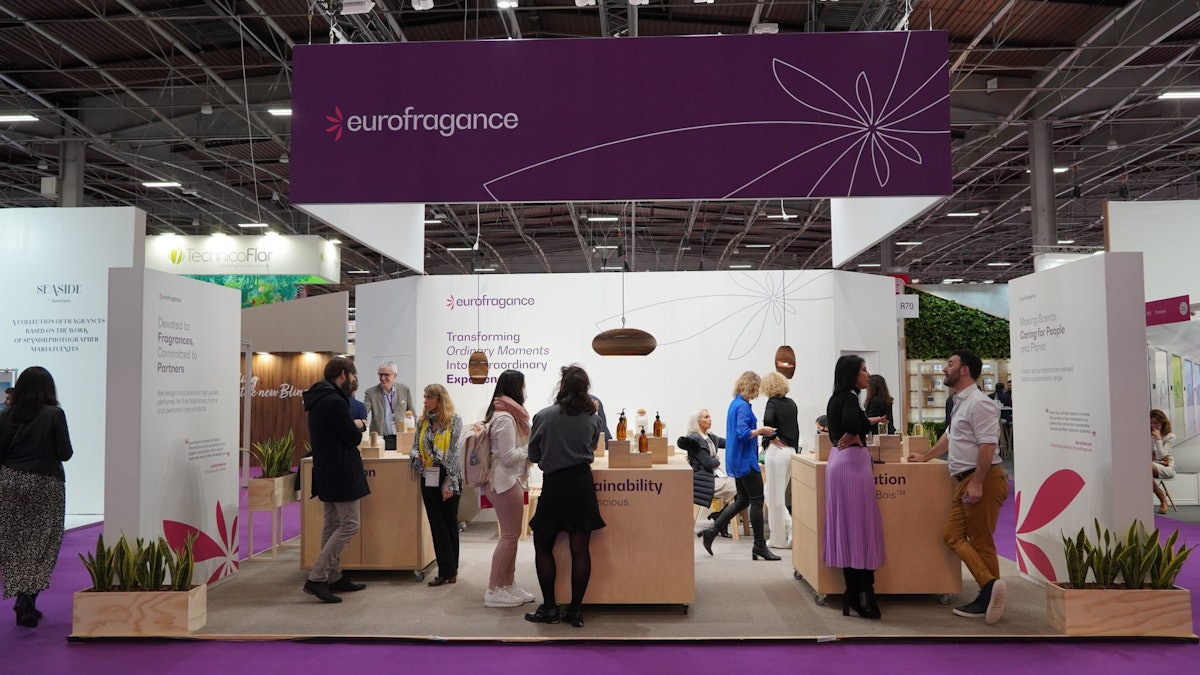 Eurofragance showcased various collections focused on sustainability and innovation at the in-cosmetics trade show, held in Paris in early April.
Related: Eurofragance Announces Sales Growth for 2021
The company presented its Ecoconscient collection with vegan, sustainable and eco-certifiable fragrances, as well as its Sensolab collection, which combines innovation and sustainability in personal care applications.
The Sensolab collection includes a body lotion stick scented with notes of bergamot and cannabis; a coffee without water; a solid conditioner with a white flower scent and a powder shampoo with notes of apricot and carrot. Other strong points of this collection, a pocket deodorant in compact powder format with notes of moringa flower and a confetti bath soap with notes of mandarin.
The Ecoconscient collection consists of vegan and sustainable fragrances with natural ingredients, formulated with floral, fruity, citrus, woody, sweet and aqueous notes, some of which are eco-certifiable.
In addition, Eurofragance unveiled various applications created with L'Âme du Bois, the first captive perfumery ingredient developed by Eurofragance in October 2021, presented in the form of fine fragrances, a shampoo and a scented candle.
Olegario Monegal, Global Head of Home and Personal Care Business Unit, said: "These two categories, 'home' and 'personal care', are booming in Europe. Our presence at in-cosmetics illustrates our particular desire to accelerate our growth in personal care. We have a range of high quality raw materials and an excellent level of customer service as well as invaluable market knowledge which allow us to respond to new consumer demands.
Want to know everything about flavors and fragrances? Sign up for the P&F+ newsletter. You can also follow on Instagram and LinkedIn.