Pat McGrath launches Skincare – and Naomi Campbell is the face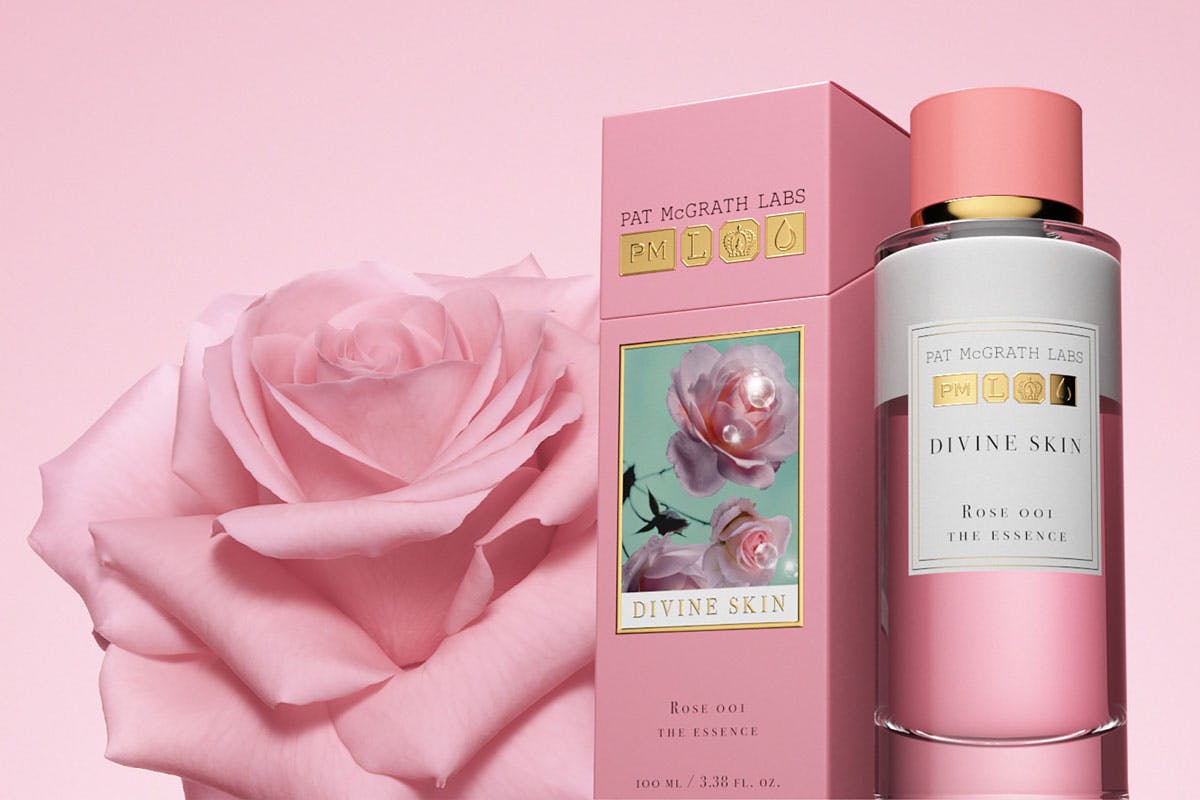 Legendary makeup artist Pat McGrath steps into skincare, a category the beauty icon will launch on April 29 with Divine Skin: Rose 001 The Essence.
"Essence" is a reputedly confusing product – some find it superfluous, others consider it essential. So what is it exactly?
A product championed by the K-beauty market, essence is a water-based formula that contains active ingredients. Applied after cleanser and toner, it prepares skin for the rest of your skincare routine.
There are two key elements to McGrath's seed product vision. The first is Rose Biotic, an exclusive ingredient that harnesses the power of Damascus rose. Packed with antioxidants and phytonutrients, the flower helps balance the skin barrier and protect against free radicals.
Then comes HydraSphere 18, an emulsion enriched with vegetable oils and ceramides that hydrate and plump.
During a press preview, beauty executive Lynn Emmolo summed up, "It's a cocktail that deeply nourishes, softens and hydrates," she said, adding that K-beauty's leadership in the field of essences had helped guide the formulation of Rose 001.
"I have a friend who shaves with it," McGrath herself proclaimed. "You can also use it on your body."
Even Naomi Campbell, the notoriously handsome model, is a fan of the product. In fact, she applies it directly after microneedling and it "doesn't sting at all," she says.
McGrath's entry into skincare is a natural step in the evolution of her brand.
Launched in 2015, Pat McGrath Labs has historically dominated the high-end color cosmetics space, thanks to McGrath's famous gold pigment and iridescent eye shadows. But as skincare has begun to take precedence over makeup, a shift fueled by the pandemic, color cosmetics have fallen out of favor with some shoppers.
While McGrath's palettes and lipsticks aren't going anywhere, her entry into nourishing facial offerings will certainly attract new customers to the brand. The artist even hinted that a full line of skincare would be rolling out in the coming months.
In the meantime, do like Naomi and get yourself a bottle of Divine Skin.